Cancer Remission

starts here
At Quantum Immunotherapy,
Freeport, Bahamas.
We offer a unique non-toxic cancer treatment that optimizes your body's own immune system to recognize and destroy cancer cells.
Why it Works
Your immune system is the first and best line of defence against cancer. Our treatment optimizes it for success.
Success Stories
Read the numerous testimonies of cancer surviviors who now enjoy long-term remission.
Schedule
Schedule a free online consultation and see how immunotherapy can work for you.
Why Immunotherapy?
A declining immune function is part of the aging process. The loss of immune function may manifest in various ways such as a chronic illness, allergy, other medical problems or even as cancer due to a failure of the immune system to recognize malignant cells and prevent proliferation and eventual metastasis. 
Our immunotherapy program restores the optimal balance and function of your immune system so that cancer cells are recognized and destroyed.
Non-Toxic
Unlike other immunotherapy approaches which contain toxic chemicals,  our treatment is completely Non-toxic.
Your Own Immune System
Our unique immunotherapy program restores the optimal balance and function of your immune system.
Only 6 weeks
It is important that you stay for the entire six weeks so we can monitor your progress and make any adjustments.
A Painless Procedure
Some have reported slight fatigue on beginning the treatment.
No Side Effects
With no side effects, you are free to explore our beautiful island. Ask us about transportation options, popular sites, and more.
Stay the Bahamas
Your time with us will feel like a long vacation in paradise. Grand Bahamas is a beautiful tropical island with friendly people.
Our Process
Discover your remission in the paradise island of FreePort Bahamas.
Step 1 - Evaluation
We review the medical info you submit to see if immunotherapy is applicable to your condition. This initial review and consultation can be done online.
Step 2 - Preparation
For your arrival here in the Bahamas, we will schedule treatment dates and suggest accommodation and transportation.
Step 3 - Care
After initial testing, we begin daily administration of small amounts of proprietary serums to achieve optimal balance and synchrony of the immune system.
Step 4 - Remission
Although total cure is sometimes reached, many patients control their cancers, leading to significantly longer life and improved quality of life.
What our patients are saying…
Mesothelioma Cancer
"They discovered it was mesothelioma. The surgeon that did the biopsy said only that I was going to die……I began to look for information on the Internet. Everything that I found was negative."
Tecla
Multiple Myeloma Cancer
"I was told I had a year to live and was told I needed a bone marrow transplant. After hearing the description and I would have to go through I said I can't do that…I realized that the United States doesn't offer what other countries in the world do."
Christine Taylor
What type of patients do you see?
Typically, cancer patients arriving at the Clinic have an imbalance of immune system components we have found to be essential to the control and combating of cancer. The Quantum Immunotherapy protocol is designed to optimize these critical immune factors.
What is involved in the treatment
It involves daily administration of small amounts of proprietary serums to achieve optimal balance and synchrony of the immune system. This begins in the first few days at the Clinic after testing is completed. 
Are there side-effects?
Aside from minor fatigue that some (not all) patients experience when first starting IAT, there are no side effects whatsoever to the therapy. IAT is totally non-toxic. 
Is this a generic treatment?
Each patient's treatment plan is customized by testing throughout the initial visit which generally runs about 6 weeks.
What kind of after-care do you offer?
Departing patients take a supply of IAT serums to self-administer at home along with detailed instructions regarding methods and dosages for home maintenance. Patients often return 4-6 months later for a shorter "tune-up" visit of up to 2 weeks to ascertain if their therapy is still optimized for their own individual health status. Control and/or remission of cancer along with significant improvement in quality of life are very common results of the IAT protocol.
Expert Medical Care.
Request a no-obligation meeting with a medical professional.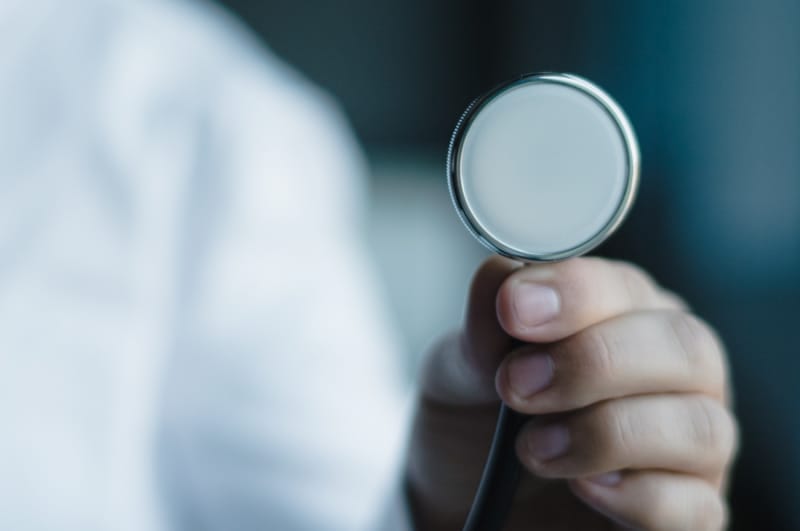 Our Mission is Your Remission.
Our Location
Freeport,
Grand Bahama Island.
Quantum Immunotherapy
Quantum Immunotherapy Clinic